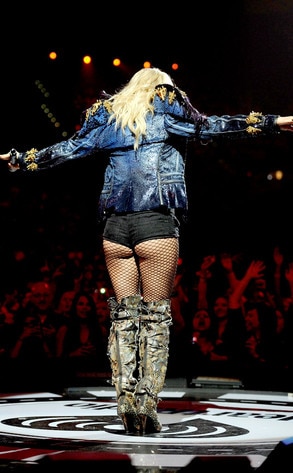 Fishnet stockings, sloppy clothing that looks like it's falling apart and a heavy-handed bleach job.
You might think the butt cheeks spilling out onstage belong to
Britney Spears
, but they don't.
So can you guess just which bootylicious blonde is baring a large part of her backside to this New York City audience?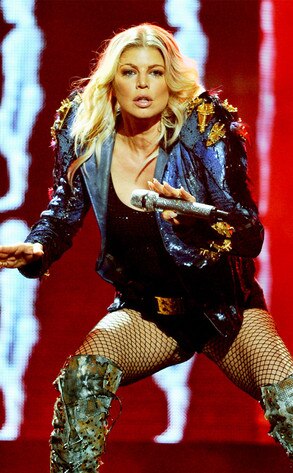 Ethan Miller/Getty Images
It's
Fergie
!
The Dutchess may look a little tacky, but it's all for a good cause. The
Black Eyed Peas
performed at the Concert 4 NYC in Central Park last week to benefit the Robin Hood Foundation.
Whatever gets the party started, right?!
Posting source:
http://www.eonline.com/news/guess_me_from_behind_booty_takes_bow/268045