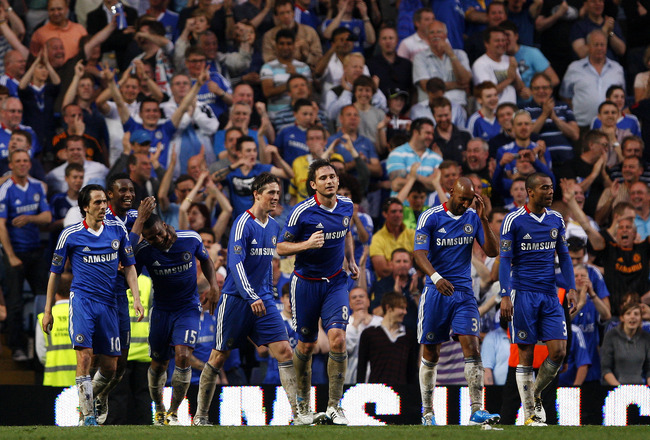 Dan Istitene/Getty Images
Chelsea
transfer rumours have abounded in recent weeks, as the Stamford Bridge club looks to get younger and more athletic.
Issues in the midfield plagued the Blues last season, as did the prolonged slump suffered by megatransfer striker
Fernando Torres
, which combined to see the Blues finish runner-up to
Manchester United
in the Premiership, and fall apart in the Champions League quarterfinals.
But, owner Roman Abramovich has pledged to find the team the youth and talent they need to contend for yet another Premiership crown, as well as the team's first Champions League title.
In honor of what could well be a massive summer overhaul of the Stamford Bridge roster (not to mention the currently vacant managerial position), we're breaking down all of the latest scuttlebutt surrounding the Blues' summer plans. We're analyzing the big rumblings and grumblings, and figuring out whether the moves are smart, whether they'll actually happen, or whether they're just wild speculation.
So, let's get to the gossip, shall we?
Posting source:
http://bleacherreport.com/articles/721618-chelsea-transfer-rumours-the-latest-news-and-rumours-on-blues-summer-deals