by Steven Mostyn - Jun 10 2011, 08:28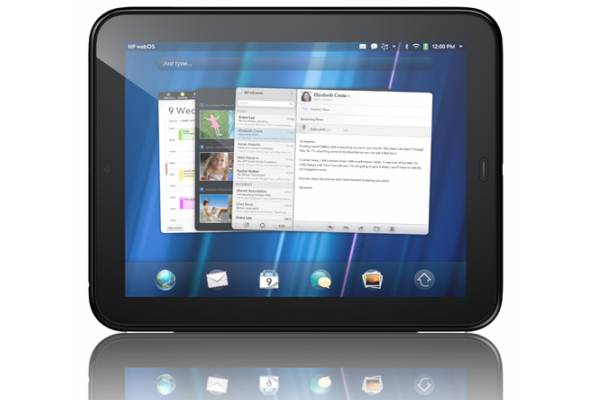 Too little, too late? Image: HP.
It's been a long time coming, but Hewlett-Packard (HP) looks as though it may finally be ready to unleash its TouchPad tablet upon the world.
With the likes of Apple, Samsung and Motorola already battling hard within
the
tablet
arena, HP is hoping that the recently announced July 1 launch of the TouchPad will see it hit the ground running (we'll ignore HP's all-but empty App Market, shall we?).
Powered by webOS 3.0, the Wi-Fi-enabled TouchPad will be available in 16GB and 32GB variants, which come with respective price tags of $499.99 USD and $599.99 USD. 3G or 4G models are expected later in the year—although HP hasn't confirmed which network its deal with AT&T favours.
"What makes HP TouchPad a compelling alternative to competing products is webOS," enthused HP's Jon Rubenstein in an official statement.
"The platform's unmatched features and flexibility will continue to differentiate HP products from the rest of the market for both personal and professional use," he added. "This is only the beginning of what HP's scale can do with webOS."
Other features connected to the TouchPad include a 9.7-inch display (1024x768), a 1.2GHz dual-core Qualcomm processor, a front-facing 1.3 mega-pixel camera, Bluetooth 2.1+EDR, onboard GPS, and a shoulder weight of just 1.6lb.
HP has also said a more spacious
64GB
model
will be available. However, it has not yet revealed that particular model's pricing.
Although the initial TouchPad launch will be restricted to the United States, the device is expected to arrive in European markets such as France, Germany, Ireland and the United Kingdom a few days later.
Canadian consumers should have access come mid-July, with those in Australia, Hong Kong, Italy, New Zealand, Singapore and Spain likely to receive it before the close of 2011.